For most of you viewing this website I'm sure you are already well aware of our cause, who we are and what we do. But for anyone who is new here or has an interest in learning more about our history and roots please keep reading!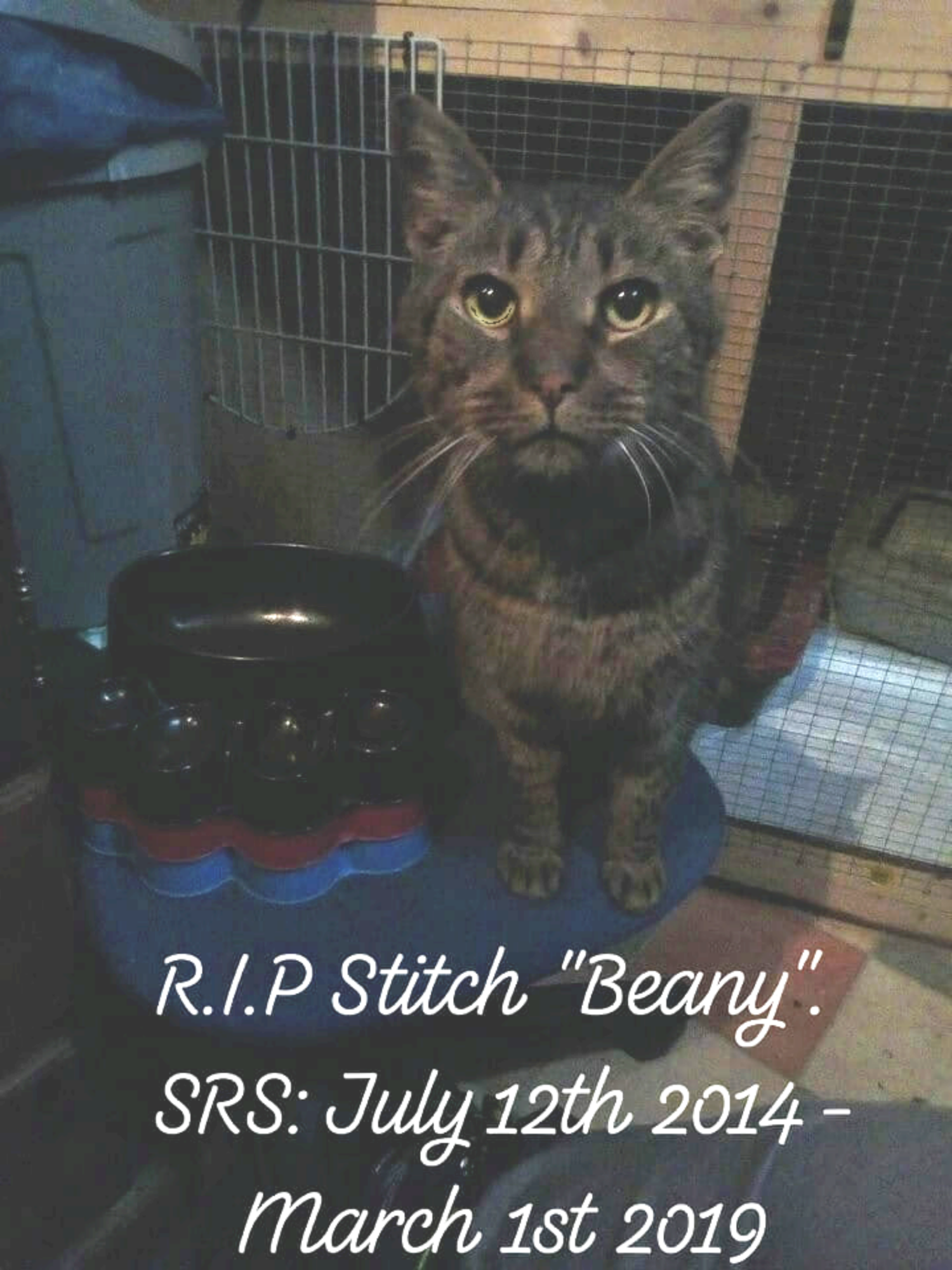 Mourning the loss of our baby boy :'-(
Some say cats can't tell when someone dies.. Or that they don't "Mourn" or miss each other when they are apart.
I say that's rubbish. They are all mourning the loss of Beany as are we.

The cabin is all topsy turvy, so much so that Eggy has not left the Big House to return to her own for the 6 days Bean has been gone...
This is unheard of as the three girls always end up in pawsy-cuffs but they are just ... wanting to be together.
One of our hopes was that this year we could join the two houses finally and all four babies could wander through both, sleep where they wanted and reach their favourite litterboxes / beds / snuggle zones without feeling stressed or pinned in a corner...
But every time we have tried leaving Eggy in during the day, or on the odd ocassion having "sleepovers" in the big house, she's refused to use their litterboxes or has charged head first into her door waiting to / demanding to be let back in to "safety" (as she saw it).
The cruel realisation that this new "get along" or at least "put up with eachother" attitutude comes AFTER losing Beany.... is a bit too much for me to bear right now. All he ever wanted was for Eggy to be with him but also not to leave the big house where he felt safer with the others... Sighs deeply
So many things I wish could be different.. but at least Beany is at peace now Xx